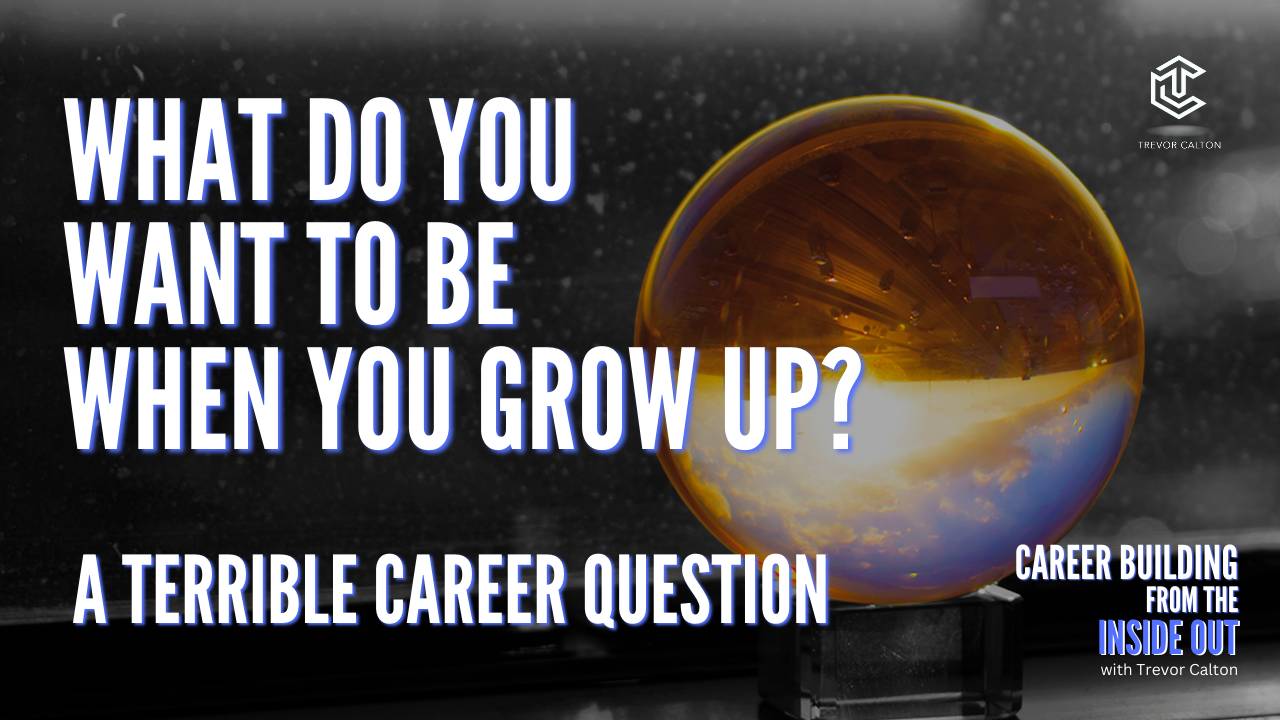 What Do You Want to Be When You Grow Up?
"What do you want to be when you grow up?"
This is probably the most common first career question that most of us have ever been asked. Frankly, I think this is a terrible career question. It does a lot of things that really don't apply to the world today.
It sets a mindset that I think is...
Continue Reading...
Get more
Career Building from the Inside Out 
Get resources, motivation, guided activities, and other cool stuff delivered to your inbox: